QUALITY FLUES FOR OVER 40 YEARS

AN INDEPENDENT MANUFACTURER, SUPPLIER AND INSTALLER OF FLUE SYSTEMS
&nbsp &nbsp &nbsp FOR INDUSTRIAL AND COMMERCIAL APPLICATIONS.

THE COMPANY IS DIVIDED INTO TWO SEPERATE DIVISIONS TO OFFER A CHOICE
&nbsp &nbsp &nbsp OF FLUEING SOLUTIONS TO MEET ALL OUR CLIENT'S NEEDS.
PROJECT WORK

We offer a complete flue service from initial project
flue design to finished installation.

This co-ordinated service includes technical input,

site survey, manufacture, supply and installation.

To maintain complete control of the programming

and quality of the flue installation, all Project Work
operatives including Installation Teams are directly
employed by Sigram Flue Systems.
OFF THE SHELF FLUE PRODUCTS

We also offer an ´off the shelf´ delivery throughout
the U.K.of a comprehensive range of Single Skin
Stainless Steel Flue and Twin-Wall Stainless Steel
flues.

This range includes our CE Single Skin Flue,
stock
sizes 80mm upto 400mm diameter, also available

is our CF Twin wall Insulated flue,stock sizes

100mm upto 400mm diameter.


.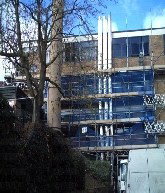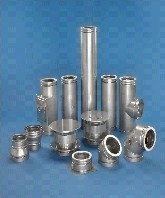 MANUFACTURING

This facility enables us to produces Project Work flue systems to detailed drawings issued by our Project Surveyors

showing flue specification and configuration. All flues are produced individually to suit actual site flue route dimensions.

We also produce our range of
´off the shelf
´ flues from 80mm upto 400mm diameter available for immediate dispatch.

As flue manufacturers our Bespoke Department incorporated within our manufacturing enables us to manufacture any special one off flue components and fan dilution systems.
This bespoke facility also allows us to produce components to customers own specification.