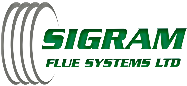 History
Sigram Flue Systems Ltd was originally founded in 1969 under the company name of Sigram Installations Ltd. The company supplied and installed flue systems for heating contractors in the North West.
In 1982 with increased demand from Consultants, Local Authorities and the heating trade for our products and services, we moved into larger premises and expanded sales coverage to the whole of the UK.
In 1989, to assist our company marketing by making our market area immediately identifiable the company name was officially changed to Sigram Flue Systems Ltd.
Today, in our new purpose buildings in Oldham we have our Head Office, manufacturing facility, warehouse and trade counter on one site.
Our Head Office incorporates our sales, installation and technical departments. All staffed with teams dedicated to ensure the client's requirements of a first class product and service are achieved.
The three departments have the technical knowledge that comes with 47 years of flueing and flue products.
The Manufacturing Facility where our standard and bespoke flues are produced is equipped with the latest CAD production technology and flue production equipment. The facility has a dedicated testing / inspection area to ensure all production is tested to the technical standards required for CE marking.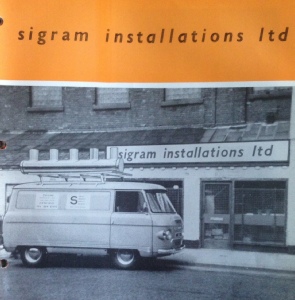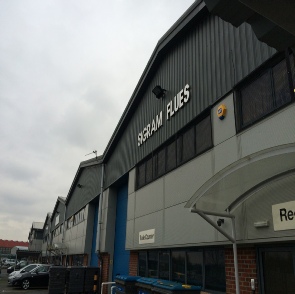 HEAD OFFICE: 0161 682 1999
Our 20,000 square feet Warehouse incorporates capacity for the storage of over 5,000 individual flue products and our dispatch quality inspection area.
The adjoining Trade Counter enables our flue products to be sold direct to the public, flue agents and the general heating trade. The counter has direct access to our warehouse and manufacturing facilities.
In short, today we cover the whole of the UK and continue to increase our market share in trade counter sales and complete flue installation projects by providing the highest level of quality products and service.
Sigram Flue Systems is fully committed to operating in accordance with the Data Protection Act 1998 and General Data Protection. To view our company policy please CLICK HERE