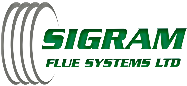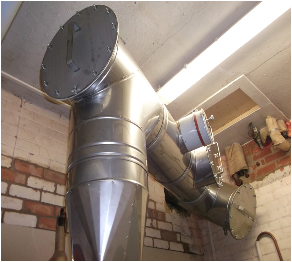 HEAD OFFICE: 0161 682 1999
Our Bespoke Manufacturing Department uses a mix of the latest C.A.D. -C.A.M. technology processes and the experience of time served operatives to produce flue components in a variety of materials, sizes, shapes, lengths and construction as required.
This enables us to produce flue components to the exact dimensions required on site, in particular multi – connection header units.
All Project bespoke manufacturing is programmed in tandem with the standard manufacturing processes to eliminate any project delays.
EXTERNAL COLOURING
As an option, flue components and systems are available with an external skin finish in B.S. or RAL colours. This allows the external flue to blend into the surroundings or to become an architectural feature.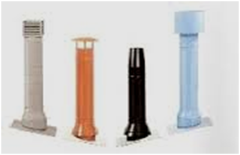 We use the latest Computer Aided Design and manufacturing technology to ensure each component and system conforms to project design drawing and published specification data.

Each component is individually manufactured to exact dimensions and configuration and is then checked for quality of product and dimensional accuracy by our Quality Department prior to dispatch.

We manufacture a comprehensive range of Flues and products from large Twin-Wall systems to a simple flue support bracket.

Our range of Twin Wall and Single Skin Flues are available in a variety of construction types, each designed to suit particular flueing applications.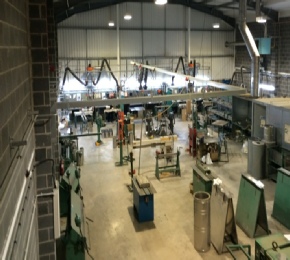 MANUFACTURING FACILITY
Sigramīs modern manufacturing facility in Oldham, produces flue components for our
Project Installations and Trade Counter.
The company's series production processes of flue products conforms to the technical standards of
EN1856-1: 2009 and EN1856-2: 2009.
All flue products manufactured by Sigram are UKCA marked appropriately prior to sale.
Items are manufactured to the same level of quality and commitment that has enabled
Sigram to become synonymous with QUALITY FLUES.
All our work is carried out to the requirements of ISO 9001